The elections for State and Regional Presidents will be conducted this November.
Candidates for State President
Karen McPherson and Julie Riggins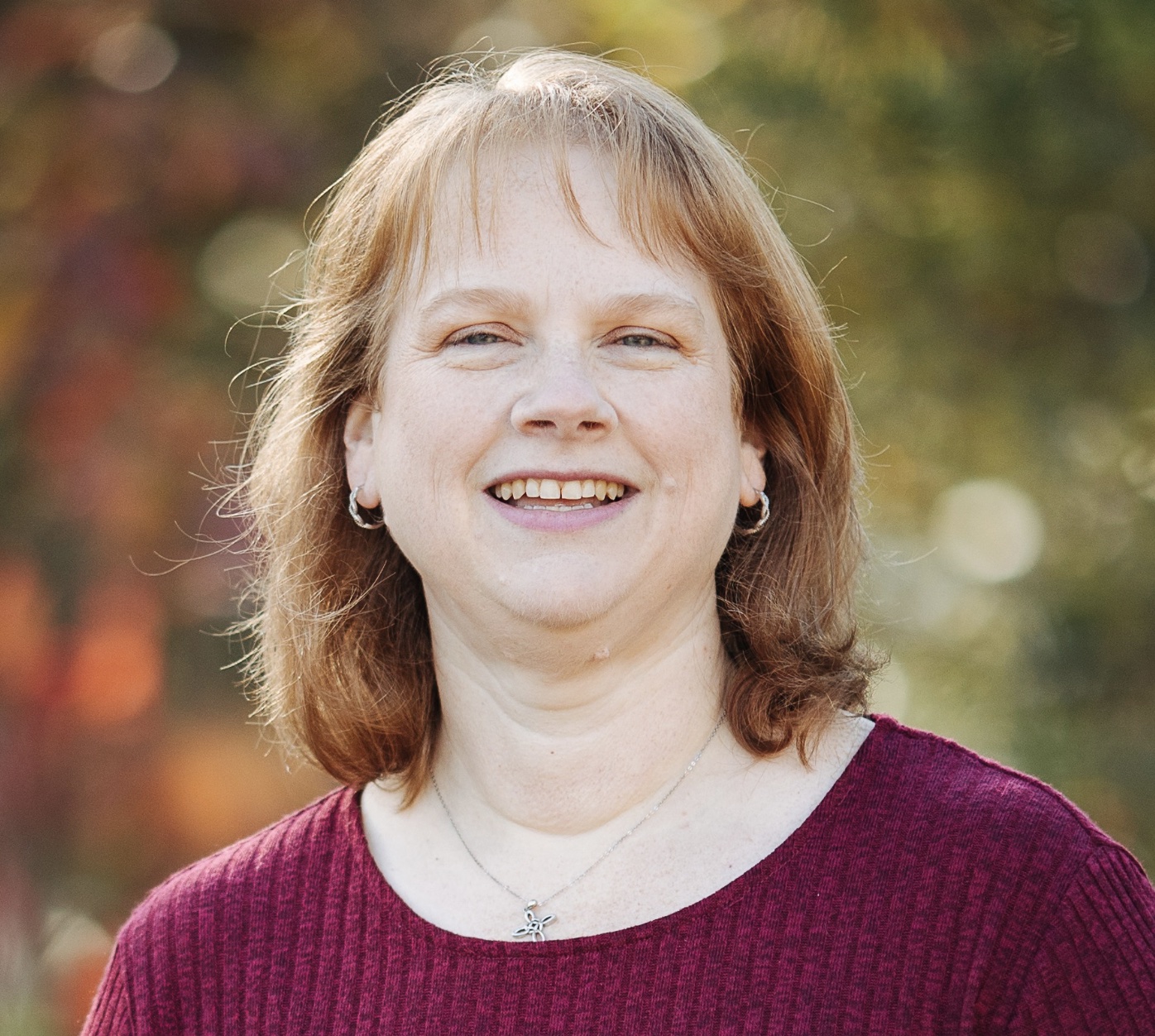 Karen McPherson is a secondary math coach for Buncombe County Schools and is excited for the opportunity to work alongside the talented and dedicated educators that are shaping math education in North Carolina. The past year and a half has reminded all of us of how valuable and essential teachers are for our students. The innovation, creativity, and dedication to provide students an engaging math education is inspiring. If chosen as President of NCCTM, Karen is committed to continuing the high-quality professional development and resources offered by the organization. She would also strive to lead the organization in addressing the current concerns and issues facing educators and students in NC.
Karen was a high school math teacher for 13 years before transitioning to her coaching role. As a coach, Karen provides professional development experiences aimed at increasing teacher content knowledge, supports teachers in implementing effective instructional practices, and identifies and develops quality resources. She has facilitated numerous workshops and sessions on the NC math standards, the Instructional Shifts, and aligned instruction. She is a National Board Certified Teacher (2004; 2013), a graduate from UNC Chapel Hill (1998) and Western Carolina University (MAT 2003 & MSA 2010). She is also the recipient of the Peak Performer Award from WCU's College of Education and Allied Professions (2021). A long-standing member of NCCTM, she has served most recently as the Western Regional President (2017-2018). As regional president she increased communication with the members in the Western Region and helped grow the regional conference. She served as program book editor from 2012-2015 and Western Regional Vice-President for High School 2011-2012.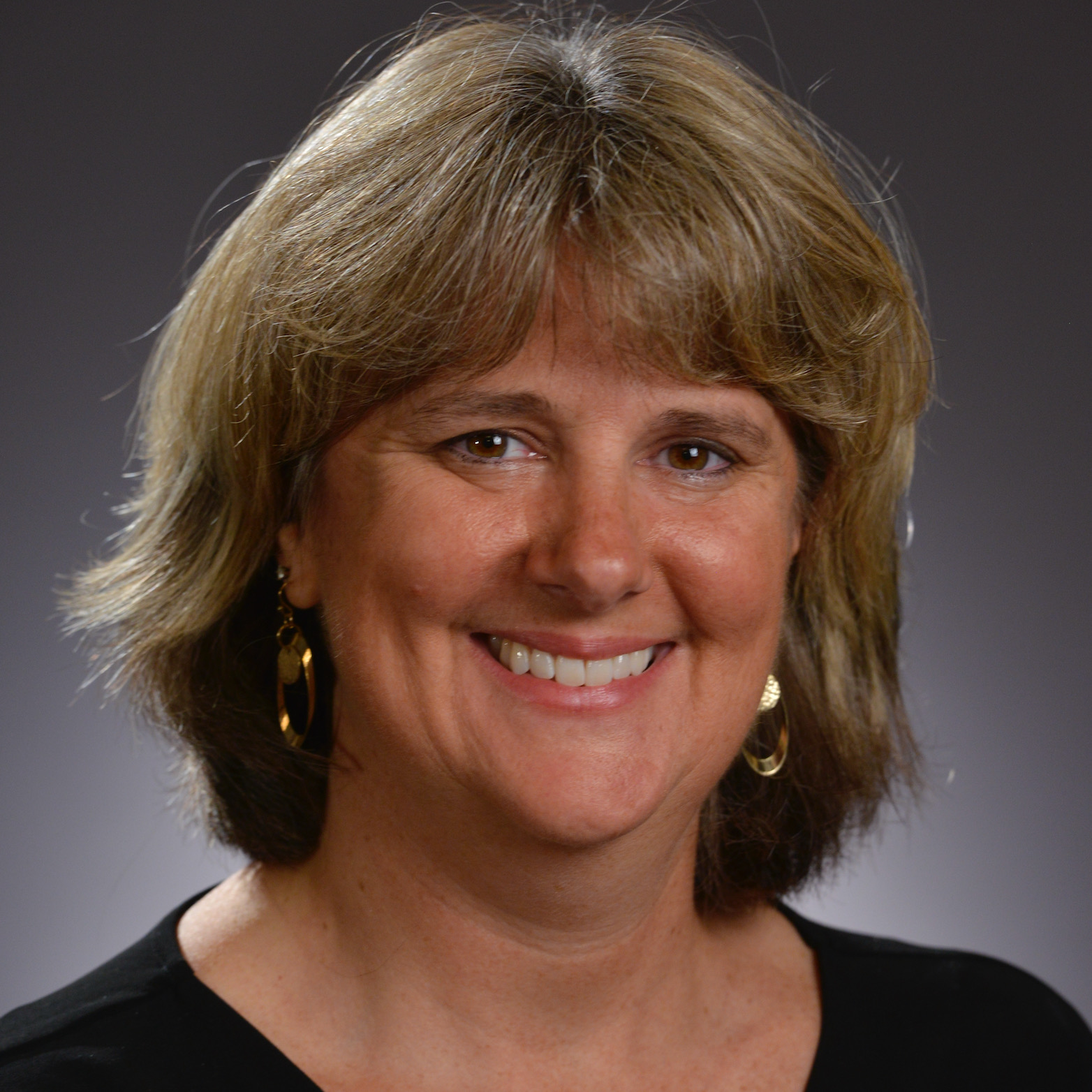 Julie Riggins has served NCCTM as the Central Region President from 2016 to 2018 and as board Vice President from 2013 to 2015. She is currently serving on the NCCTM Program Committee. Julie says it is a joy being a part of such a hard-working organization whose focus is supporting mathematics educators to inspire student learning in North Carolina. Julie taught high school mathematics in Winston-Salem/Forsyth County Schools for 26 years and retired in August 2020. She was a National Board Certified teacher for 20 years and received the Presidential Award for Excellence in Math and Science Teaching in 2013. She is currently the North Carolina PAEMST Alumni Representative. Julie has been a T3 Regional Instructor for Texas Instruments for the past 12 years teaching teachers using technology.
Julie prides herself on being a lifelong learner of mathematics and throughout her teaching career she continued to learn new things every year, every day. She would be honored if given the opportunity to lead NCCTM as State President and be dedicated to serving the organization and her fellow educational professionals.
Candidates for Eastern Region President
Charity Cayton and Christie Wuebbles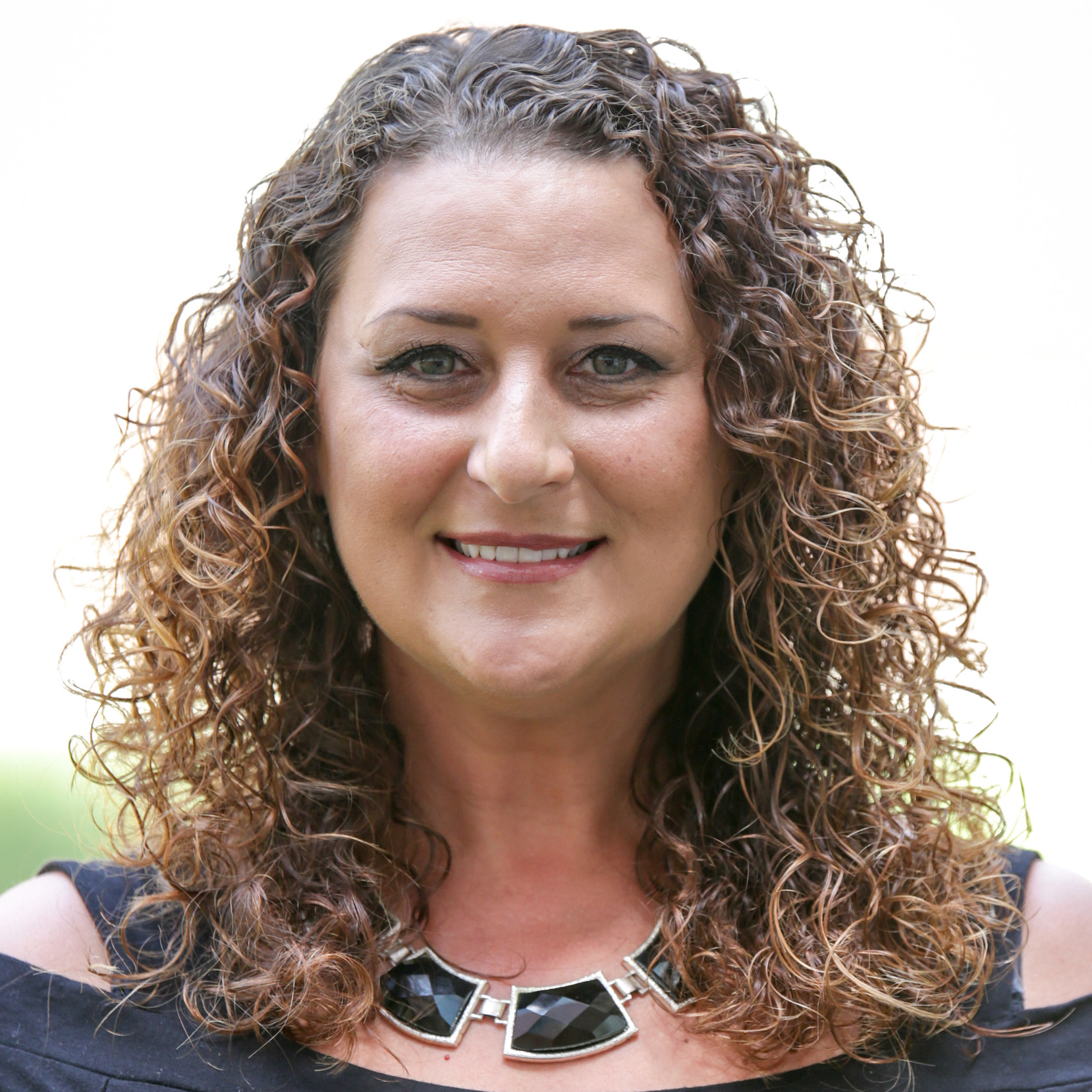 Charity Cayton is honored to be running for NCCTM Eastern Region President. My entire career in mathematics education has been in North Carolina, with the majority of this experience in Eastern NC. After graduating from East Carolina University, I taught high school mathematics from 1996-2008. In August 2008 I enrolled at North Carolina State University to pursue a Ph.D. in Mathematics Education. This degree provided me the opportunity to join the Mathematics Education faculty at East Carolina University in August 2013, and I am thankful to be serving the students and teachers in the area of the state that supported me in getting where I am today.
NCCTM has been a very important part of my journey dating back to my days as an undergraduate at East Carolina. During that time, I served as an officer for the Gamma Student Chapter of NCCTM, and I was fortunate to receive the Eastern Region Outstanding Mathematics Education Student Award. Throughout my career, I always have enjoyed the learning opportunities at both the annual conference and the Eastern Regional Conference. I have also presented several sessions over the years at each of these conferences. I currently co-sponsor the Gamma Student Chapter of NCCTM, bringing my journey full circle to mentor the next generation of mathematics teachers. This mentorship includes taking the seniors in our program to the NCCTM conference each fall, as well as co-presenting with current and former students. Most recently I served as State Vice President for Colleges and Eastern Region Vice President for Colleges. I look forward to the potential opportunity to expand my role and experiences serving NCCTM as Eastern Region President.
Being involved with NCCTM as a student, teacher, and faculty member has provided me the opportunity to grow as a mathematics educator throughout my career, and I firmly believe that it is my personal responsibility to pay forward some part of the many lessons I have learned. Becoming NCCTM Eastern Region President would allow me to continue this. Specifically, I would love to see more statewide coordination across regions to provide increased support and interaction among mathematics education students and classroom teachers.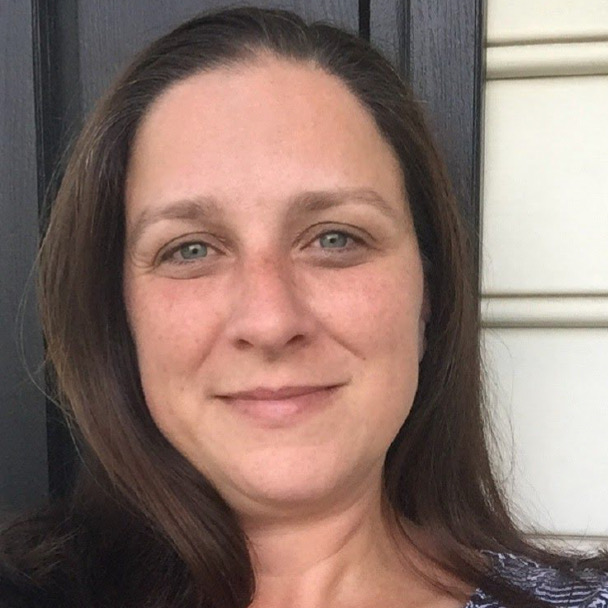 Christie Wuebbles teaches mathematics courses at Wilson Community College and a mathematics course for preservice teachers through Barton College in Wilson, NC. She previously taught high school mathematics in Wilson, Duplin, and Pitt counties. She graduated from ECU in 2000 with a BS in Mathematics and 2012 with an MAEd in Mathematics Education. She received National Board Certification in AYA Mathematics in 2007 and 2017. She is currently working towards an Ed.D. with a specialization in Curriculum and Instruction Leadership at UNC-W. Her interests include growth mindset and socially relevant mathematical modeling tasks.
When I joined the Gamma Chapter (ECU's NCCTM student affiliate) over 20 years ago, I could not imagine the numerous ways NCCTM would grow me as a professional! This organization has provided me valuable opportunities to connect with others in my field by sharing, motivating, collaborating, and leading in mathematics education. I continuously strive to support the mission of NCCTM. I have served on the board as the Eastern Region Secondary Vice President, presented at several conferences, and assisted in planning and organizing events. I look forward to working together as a mathematics education community as we address the needs of teachers and students moving ahead post-pandemic, especially the continued need to challenge established inequities in systems and procedures and antiquated practices. I am honored to serve our organization's members and continue to provide these valuable opportunities to connect all mathematics teachers across our state as your Eastern Regional President.
Candidates for Central Region President
Peter Eley and Adam Pennell
Peter Eley is a modern renaissance man who thrives in an environment of curiosity, creativity, and engagement. As associate dean in the Fayetteville State University College of Education, he works at the intersection of elementary, middle grades, secondary and special subjects; He is responsible for a full range of teaching research, coaching, training, and consulting activities. Dr. Eley holds a Bachelor of Science in Mathematics from Elizabeth City State University (ECSU), Master's degrees in Applied Mathematics, Mathematics Education, and a Ph.D. in Mathematics Education, all from North Carolina State University (NCSU). Attuned to the landscape of mathematics education, Dr. Eley uses equity, school policy, and technology to motivate mathematical understanding. A practitioner and leader in education, Dr. Eley has served as a mathematics and science teacher in the middle and high school sector in North Carolina. Dr. Eley's exceptional record has been acknowledged with awards and accolades over the years, including Middle Grades, Secondary, and Specialized Subjects Professor of the Year (2014) and Fayetteville State University's College of Education Professor of the Year (2014). The Wynton H. Hadley Teaching Award honoree (2014) and the prestigious UNC Board of Governors Award for Teaching Excellence (2020).
As a mentor and leadership speaker, Dr. Eley is empowering mathematical leaders of the 21st century all over the country. Specializing in personality, humor, and storytelling, Dr. Eley uses his educational and life experiences as a backdrop to his presentations and facilitation. With a focus and passion for developing the leadership capacity in youth, Dr. Eley works extensively with community leaders and businesses and currently serves on the ECSU Foundation (Chairman), National Council of Teachers of Mathematics (NCTM) Research Committee, to name a few. He also served on the North Carolina Association of Mathematics Educators (NC-AMTE) board and NCTM program planning committee 2019. Dr. Eley has been an active member of the North Carolina Council of Teachers of mathematics (NCCTM) since 2007 and has volunteered in several capacities over the years as a technical assistant, vendor support, and other areas as directed. As an active alum and a lifetime member of both ECSU & NCSU Alumni associations, Eley is passionate about philanthropy and all of us moving forward to offer the best version of ourselves to each other.
I have decided to run for Regional President to help carry the work and message of math education forward in support of professors, teachers, parents, and students in our region. I want to make sure that we are present at the table when decisions are made and articulate our region's vision, needs, and desires to our President and other constituents. If elected, I will work hard with you to strengthen math education for all students in our region.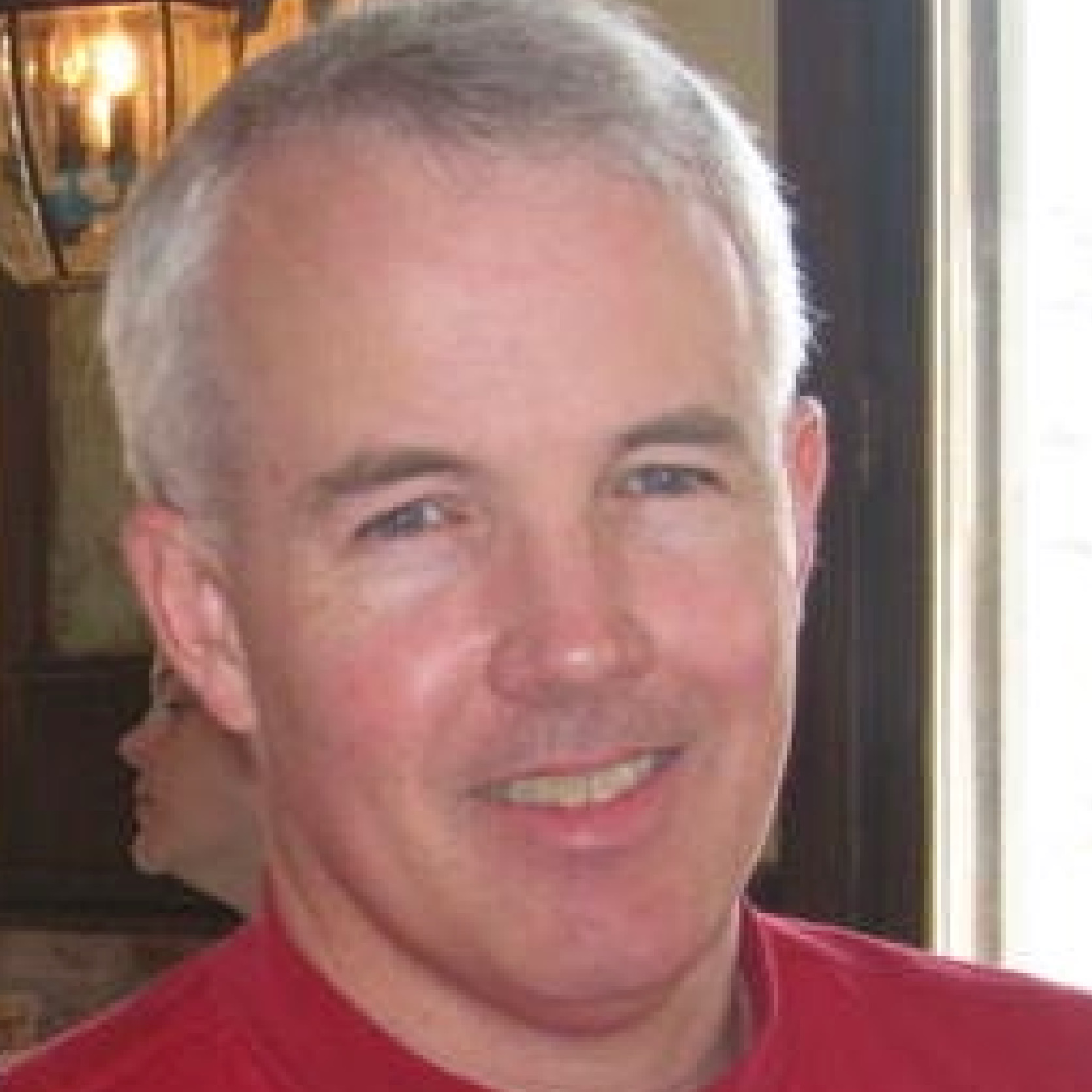 Adam Pennell went to college at the University of North Carolina to be a medical doctor. It only took me three and a half years of Chemistry and a long conversation with my mom to remember that my first love was mathematics. After finishing my degree in math, I decided I wanted to teach at the college level. So, I went to graduate school. I completed my Ph.D. in mathematics at North Carolina State University.
My full-time teaching started at Bluefield College, and I am currently at Greensboro College. Both schools are wonderful places to teach. They are very small schools with small classes. Both have afforded me the chance to really get to know my students and focus on teaching. In my pursuit to become a better teacher, I became involved with Texas Instrument's T3 program (Teachers Teaching with Technology). I am currently a T3 National Instructor, and I believe that the marriage between pedagogy and technology makes an incredible difference to student learning. What excites me about working with T3 is that I get to share what I have learned with my fellow teachers, and I hope to pass along a passion for and an understanding of the appropriate use of technology in teaching and learning. I have presented at NCCTM state and regional conferences since 2011, and I just finished serving as the Central Region Vice-President for Colleges. I have greatly benefited from my association with NCCTM, and I am running for Central Regional President to try to contribute to this wonderful organization. When I am not teaching, I enjoy spending time with my wife and son. Janet and I have been married for almost 30 years, and our son is eleven.
Candidates for Western Region President
Brian Bettis and Tracey Howell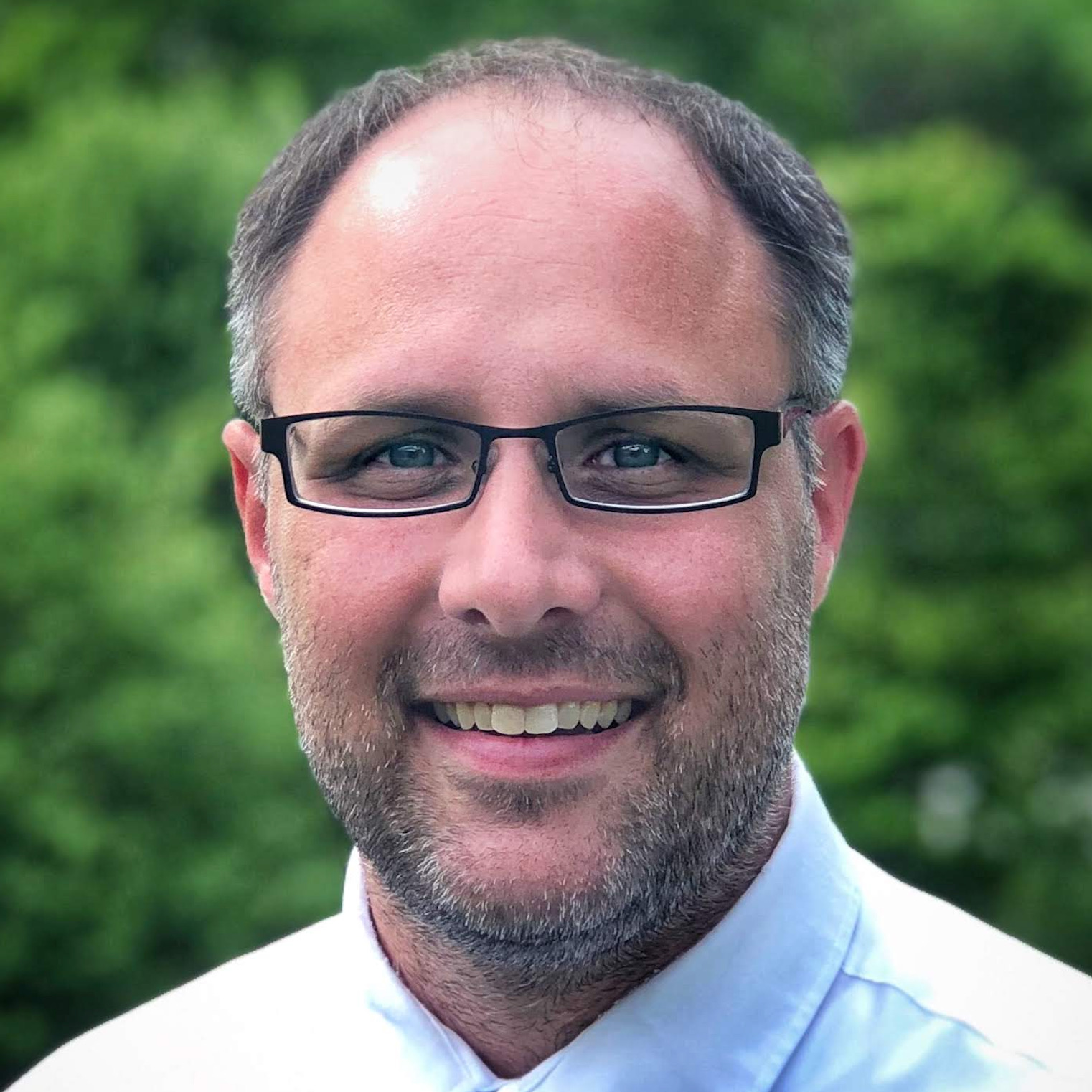 Brian Bettis currently serves as Principal of Bethel School in Watauga County Schools. Brian taught kindergarten and third grade before serving as a Curriculum Technology Coordinator and Assistant Principal in Cleveland County Schools. He has also served as an adjunct instructor at the community college and university levels. While serving as a kindergarten teacher, Brian found his passion for providing quality mathematics instruction; through his work as a Math Foundations trainer, he learned of his passion for providing professional development for teachers, encouraging them and teaching about best practices in mathematics instruction. He has been involved with NCCTM by presenting at state and regional conferences, judging the Western Region Math Fair, and serving as Western Region Vice-President for Elementary School. Brian is involved in the music and children's ministries in his church as enjoys volunteering at summer camps. He is thankful for the work NCCTM does to support teachers across North Carolina and hopes to see this great work continue.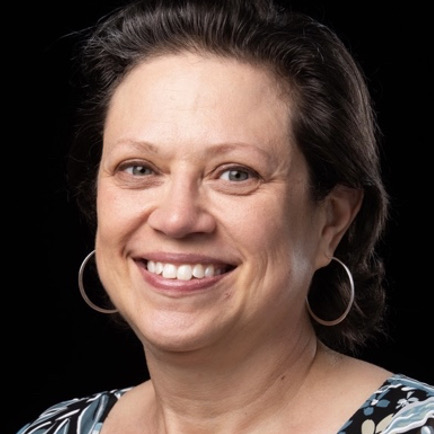 Tracey Howell is currently an assistant professor in the Department of Mathematical Sciences at Appalachian State University. She has a PhD in Educational Studies with a focus on Mathematics Education and has taught at the college level for over 20 years. In 2018-2019, she received UNCG's College of Arts and Sciences Teaching Excellence Award. For the last four years, she has served as a state co-chair for the UNC System Math Pathways Project and worked with people from across the state on issues related to undergraduate mathematics education.
Dr. Howell has worked with NCCTM in various capacities throughout her career, beginning as a student representative for the Central Region to the NCCTM Board of Directors. She has served as Central Region Vice President for Colleges and as co-chair for the annual state conference. While at UNCG, she organized and hosted the annual Central Region State Finals for the State Mathematics Conference. She has also volunteered at the NCCTM State Mathematics Fair for several years. Now a member of NCCTM's western region since her move to ASU, Dr. Howell is excited to be a candidate for Western Regional President of NCCTM. If elected, she looks forward to the opportunity to serve.