Candidates for Central Region Vice Presidents
Elementary: Adeola Adekoya and Brandi Edmundson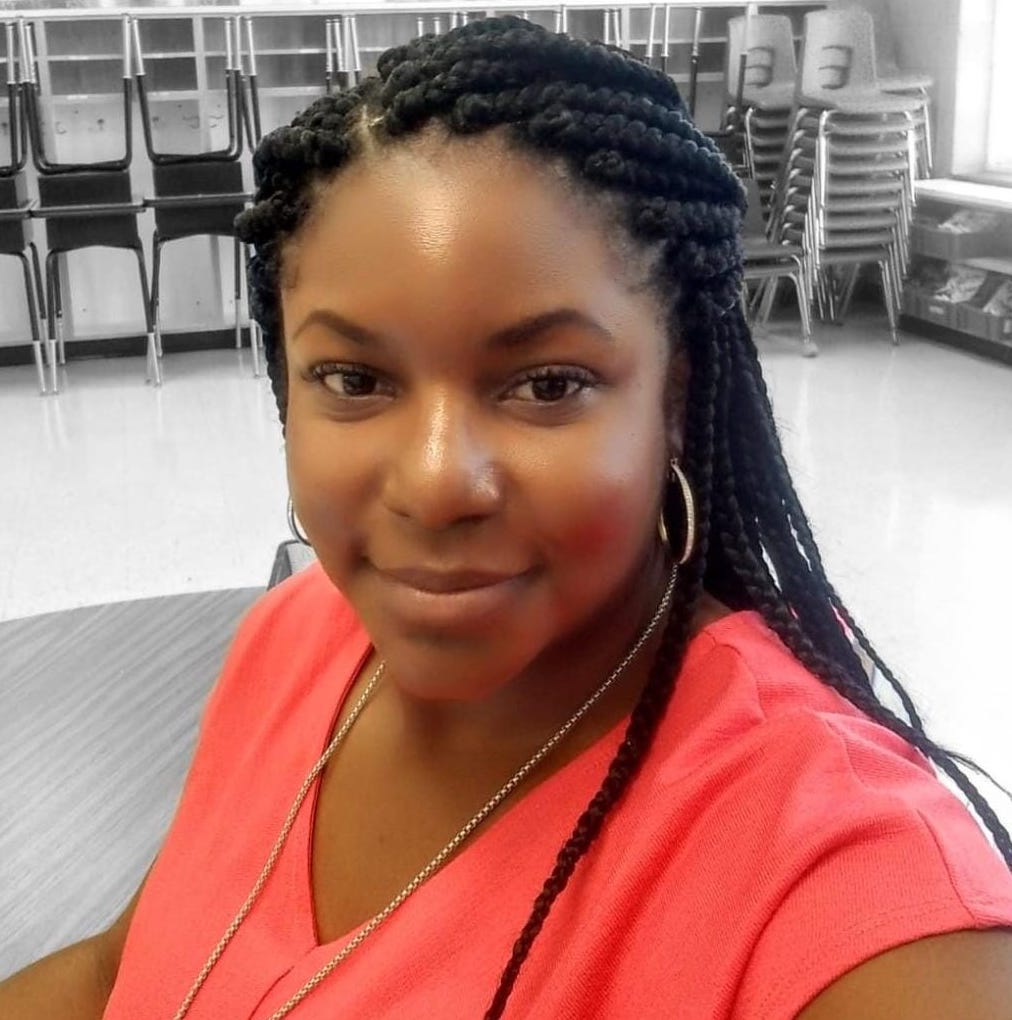 Adeola Adekoya is currently a 4th Grade teacher at Liberty Drive Elementary, Thomasville City Schools, North Carolina. She has taught 5th grade in the past and enjoys enriching young minds to believe in themselves and the possibilities that come with critical thinking and creativity. She was the lead presenter at the 2022 NCCTM Conference and presented on the topic - How Students Can Prove That Their Answers are Correct. She is part of the NCCTM because she wants to make sure that all teachers are empowered with the Mathematical tools for students to be confident and excited about learning Math and reach their highest potential to be the best regardless of background, religion, race, and gender. She is a passionate educator who believes that every child deserves a safe and loving environment to learn and grow in their problem solving ability.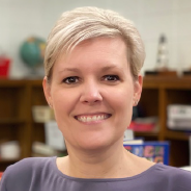 Brandi Edmundson is currently a Curriculum Support Instructor at Grays Chapel Elementary School in the Randolph County School System. She graduated from Elon College with a BS in Elementary Education in 1999 and received National Board Certification in 2011, which was renewed in 2020. In 2014, Mrs. Edmundson graduated from Elon University with an M. Ed. in Gifted Education; and in 2015, she completed an elementary mathematics add-on licensure certificate. In 2019, she earned a post-master certificate in school administration from the University of North Carolina at Greensboro. Mrs. Edmundson's involvement in NCCTM began during her work with UNCG and includes being a presenter at the 2016 NCCTM conference. She has been in education for over 20 years serving as an elementary school teacher and math coach prior to her work as a curriculum support instructor. Mrs. Edmundson is passionate about using data to drive instruction and formulate small groups in order to drill down to the level of each student's individual needs. Through coursework, professional development and workshops, including NCCTM conferences, she works to support teachers in strengthening their math instruction. If elected, she sees this position as an opportunity to learn and grow as an educator, help her peers and students grow as mathematicians, as well as continue to foster the work of NCCTM.
Middle Grades: Hannah Fulp and Bridgette Kiser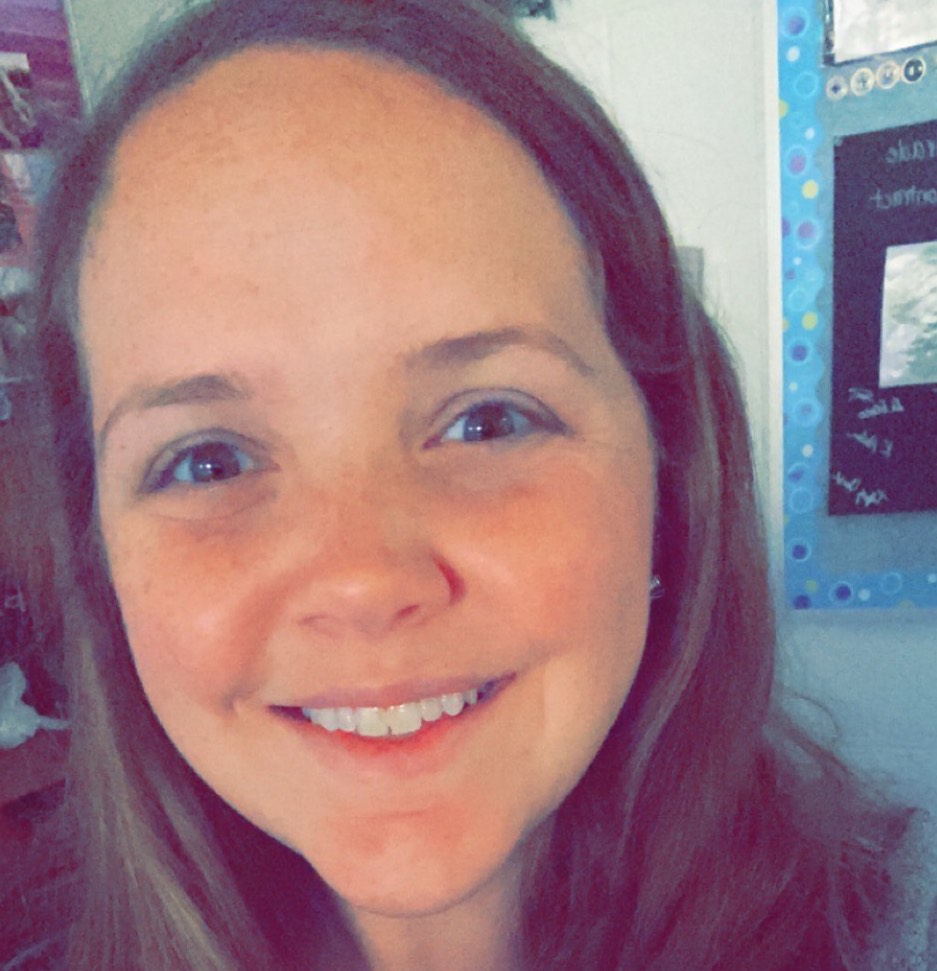 My name is Hannah Fulp. I am a middle school math teacher for Randolph County Schools. One of my favorite things about teaching middle school is that each day truly is a new day full of unexpected experiences and laughable moments. My main goal each year is to help my students develop a growth mindset towards math. It is so important for students to be able to see their personal growth because so many of them feel unsuccessful in math. As a math leader in my school and my county, I advocate for students first and stress the importance of growth mindsets and strong relationships with our students. NCCTM is an amazing organization and resource for math teachers. I am so thankful for the knowledge and experience presented at the conference each year and the resources and research readily available for us each day. I would be honored to lead and serve the math teachers in North Carolina through the position of Central Region Vice President for Middle School.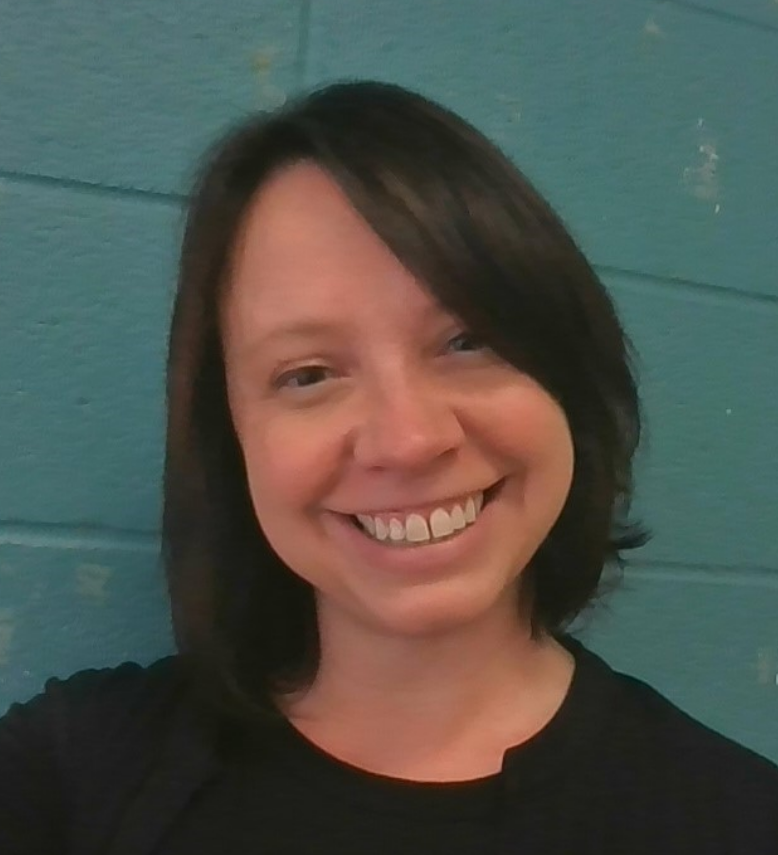 Bridgette Kiser is a native North Carolinian who graduated from UNC-Chapel Hill in 2001. She is in her seventeenth year of her career in middle school education, having served as a classroom teacher, a student advocate, and an instructional tutor. As a classroom teacher, she has worked in sixth grade, seventh grade, and eight grade, and has taught Math, Science, and Social Studies. Bridgette currently serves as an 8th grade Math/Math 1 teacher for Asheboro City Schools at South Asheboro Middle School, in the heart of what is fondly referred to as Zoo City.
Bridgette will tell anyone who will listen about how having quality Math teachers throughout her years in public school paved the way for her to attend college on scholarship. When she is in the classroom, her mission is to provide the same quality of Math education that was freely gifted to her. She always wants to be a part of the team working to ensure that our young people have opened doors to their dreams.
Secondary: Courtney Eklund and Jenny White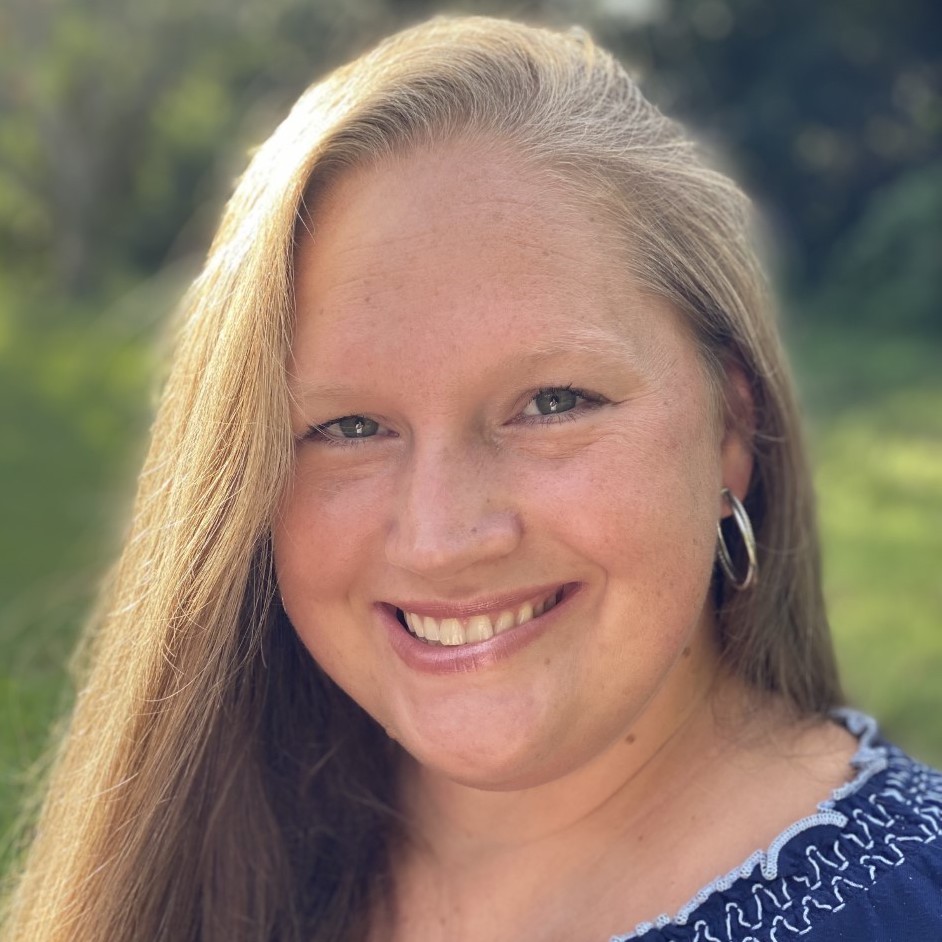 My name is Courtney Eklund and I have taught math in Winston Salem/Forsyth County Schools since 2015 am a currently a Secondary Instructional Math Coach at the district level. As a proud graduate of Appalachian State University and the North Carolina Public School System, and throughout my 15 years of teaching and supporting educators I have found that NCCTM has played an important part in the sharing of ideas and the betterment of math education. I believe NCCTM is a place for community, support, and development of our profession and as such it is an important organization for math educators across the state. I am excited by the opportunity to run for Central Vice President for High Schools as an opportunity to support the mathematics growth in our area.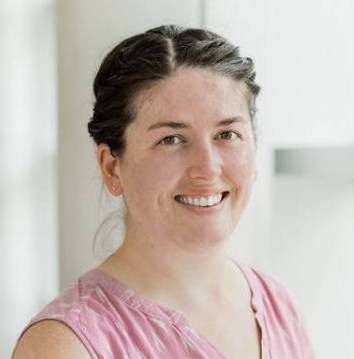 Jenny White teaches mathematics at the University of North Carolina School of the Arts in the High School Academic Program. She is a Desmos Fellow and regularly shares her work with colleagues around the world on Twitter. Jenny strives to ensure her students see mathematics as a tool for making sense of the world around us and how we impact it. She is committed to increasing access to affordable and relevant professional development opportunities for all teachers and has experience with organizing and running conferences. Jenny tweets frequently at @JennSWhite about math, baking, gardening, and parenting. She blogs sporadically at https://mathingoutloud.wordpress.com
College: Thomas Coleman and Kathy Cousins-Cooper

Dr. Thomas Coleman works within the College of Education at North Carolina A&T State University in Greensboro, NC. Tom enjoys working with pre-service and practicing mathematics teachers both in the university classroom and in the school building as we learn and grow together as math learners and teachers. Before coming to Greensboro 6 years ago, he taught and led math instruction in Baltimore City Public Schools. Tom is an avid runner and thoroughly enjoys home improvement. He hopes to share his love of learning, both in math and otherwise, as the NCCTM Central Region VP of Colleges/Universities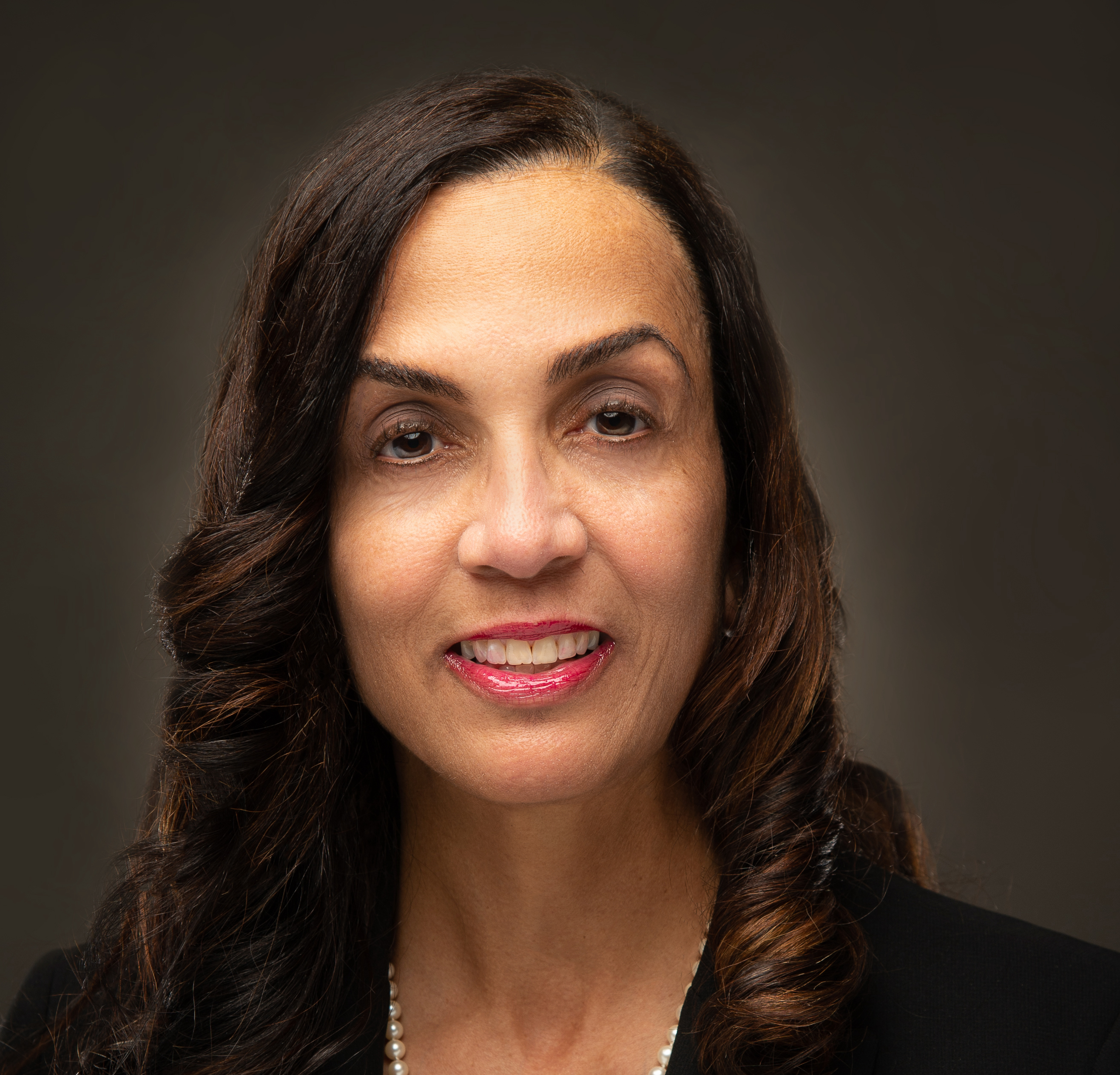 Dr. Kathy Cousins-Cooper is a Professor of Mathematics at N.C. A&T in the Department of Mathematics and Statistics where she also serves as Coordinator for the Secondary Education (Mathematics) Program and Course Coordinator for college algebra and trigonometry. Kathy Cousins-Cooper conducts research in the area of analyzing the effect of various instructional models on student performance in college algebra and how to improve student performance in mathematics. NCCTM is important because it provides a space where math educators can meet and share their valuable ideas and their latest research to improve instruction in mathematics. My participation in NCCTM has helped me implement engaging activities within my own classes. Visit: https://www.ncat.edu/employee-bio.php?directoryID=1499130158